Be Happy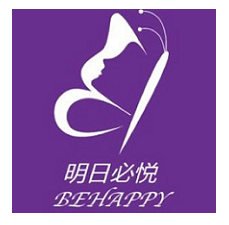 Be Happy (必悦)
Supporting Individuals Struggling in Interpersonal Relationships
The Lives of People Going through a Divorce in China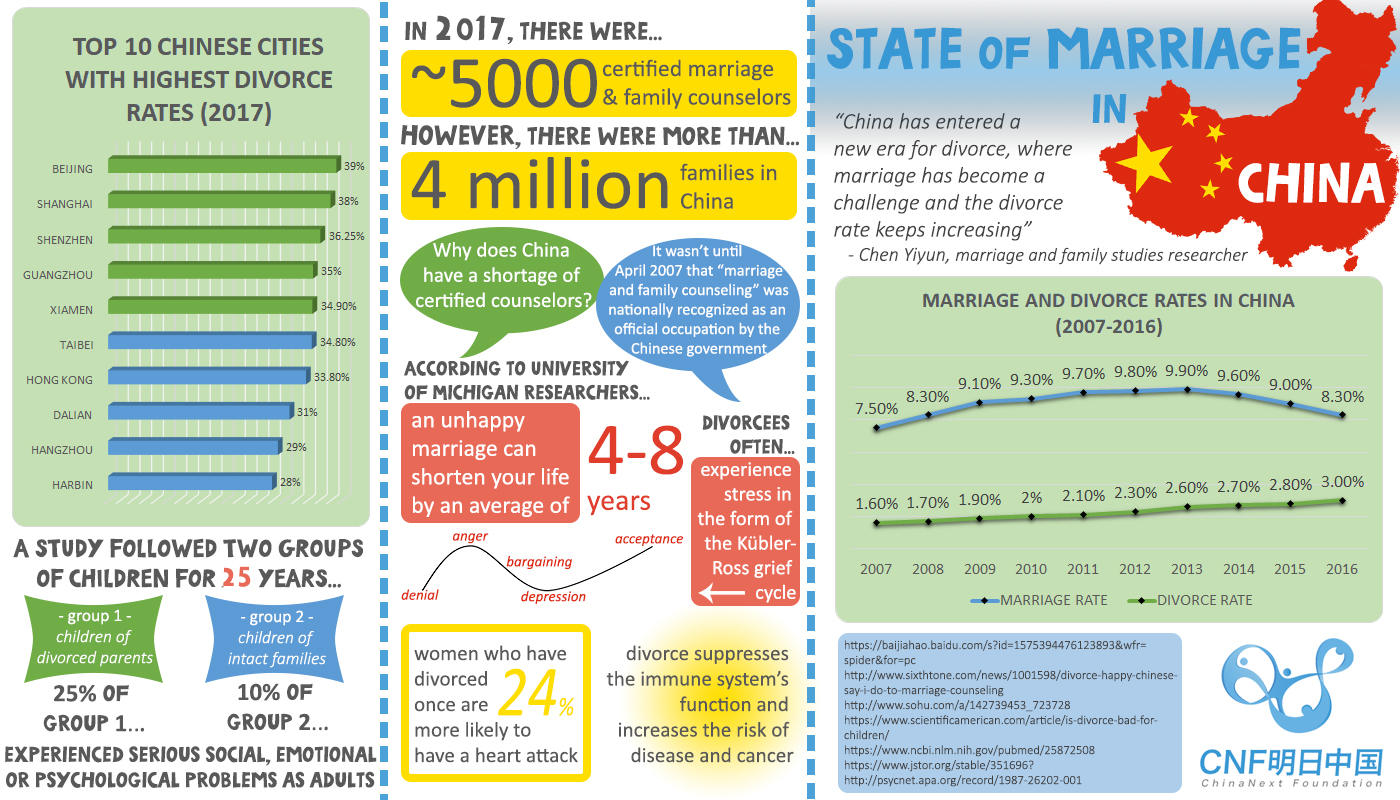 The national divorce rate in China has risen drastically in the past decade. According to the Ministry of Civil Affairs, the national divorce rate has increased from 1.85% in 2009 to 3.0% in 2016. In many first tier cities, divorce rates already surpass 30%, and Beijing, the city with the highest divorce rate of 2017, is quickly approaching 40%. Despite the growing prevalence and gradual acceptance of divorce in Chinese society, divorce is still generally considered as a type of failure in life. In addition to the social stigma, divorce often leads to a whole host of serious problems: depression, worsened physical health, financial instability, workplace discrimination, etc.
In 2015, a study published by Duke University showed that women who divorced once were 24% more likely to experience a heart attack, whereas men only experience higher risk upon subsequent divorces. A 25-year study that followed children of divorce and children of intact families show that 25% of the former group, which is 15% higher than that of the latter, experienced serious social, emotional or psychological problems as adults. Concerned by the lack of professional support and resources for divorced individuals, ChinaNext is taking action through "Be Happy".
About Be Happy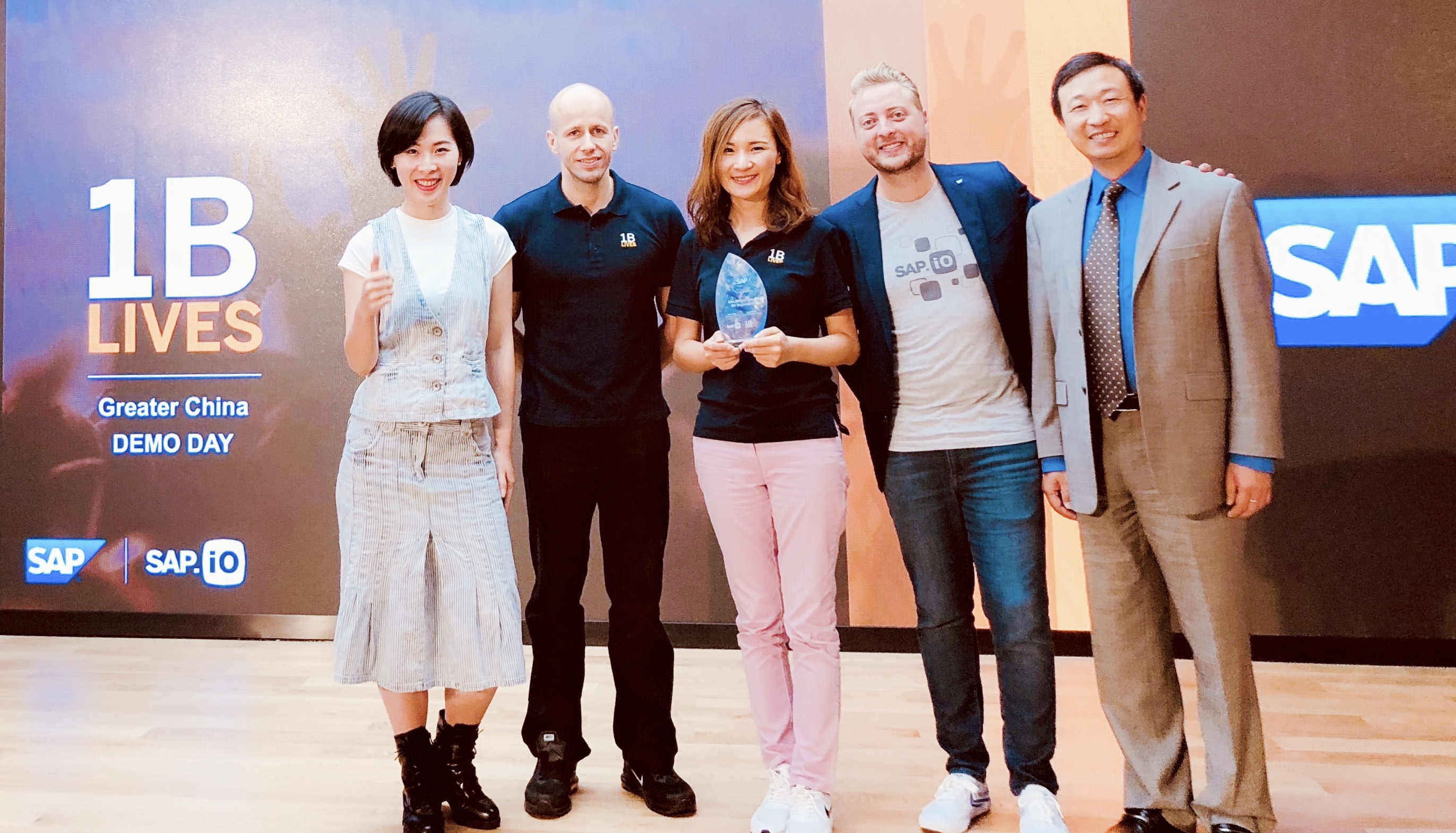 Kyrstal Yu founded "Be Happy" in 2018. It is a social service organization, the first of its kind in China. "Be Happy" offers professional, evidence based support and resources for people struggling in emotionally involved relationships, especially those going through a divorce. The organisation aims to guide these individuals through constructive personal transformations. Its services include marriage and psychological counselling, career and parenting guidance, financial planning, as well as other forms of non-legal assistance.
"Be Happy" lead to many peaceful, unhurried divorces and separations, where both individuals leave each other with comprehension of their relationship and each other. By sharing the journey of these couples, "Be Happy" shows the public that divorce should not be stigmatised. Under ChinaNext's management, "Be Happy" will guide more individuals overcome challenges that arise in their interpersonal relationships.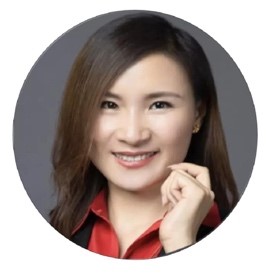 NextLeader:Krystal Yu(于希莹)
Krystal Yu earned herMaster of Software Engineering at Peking University, and then earned her Masterof Business Administration at the Alliance Manchester Business School. Shepreviously managed customer relations at a foreign investment firm. After aperiod of personal hardship which involved a divorce, Krystal delved into theworld of social entrepreneurship. Her objective is to assist others who are experiencingsimilar challenges in life. She realised the divorcees in China, unlike thosein Western countries, had no easily accessible professional support andguidance. This pushed Krystal to create and lead her organisation, Be Happy.