Rainbow Pen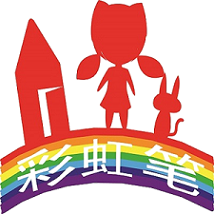 Rainbow Pen (彩虹笔)
Illuminating Autistic Children through Art.
The Lives of Autistic Children in China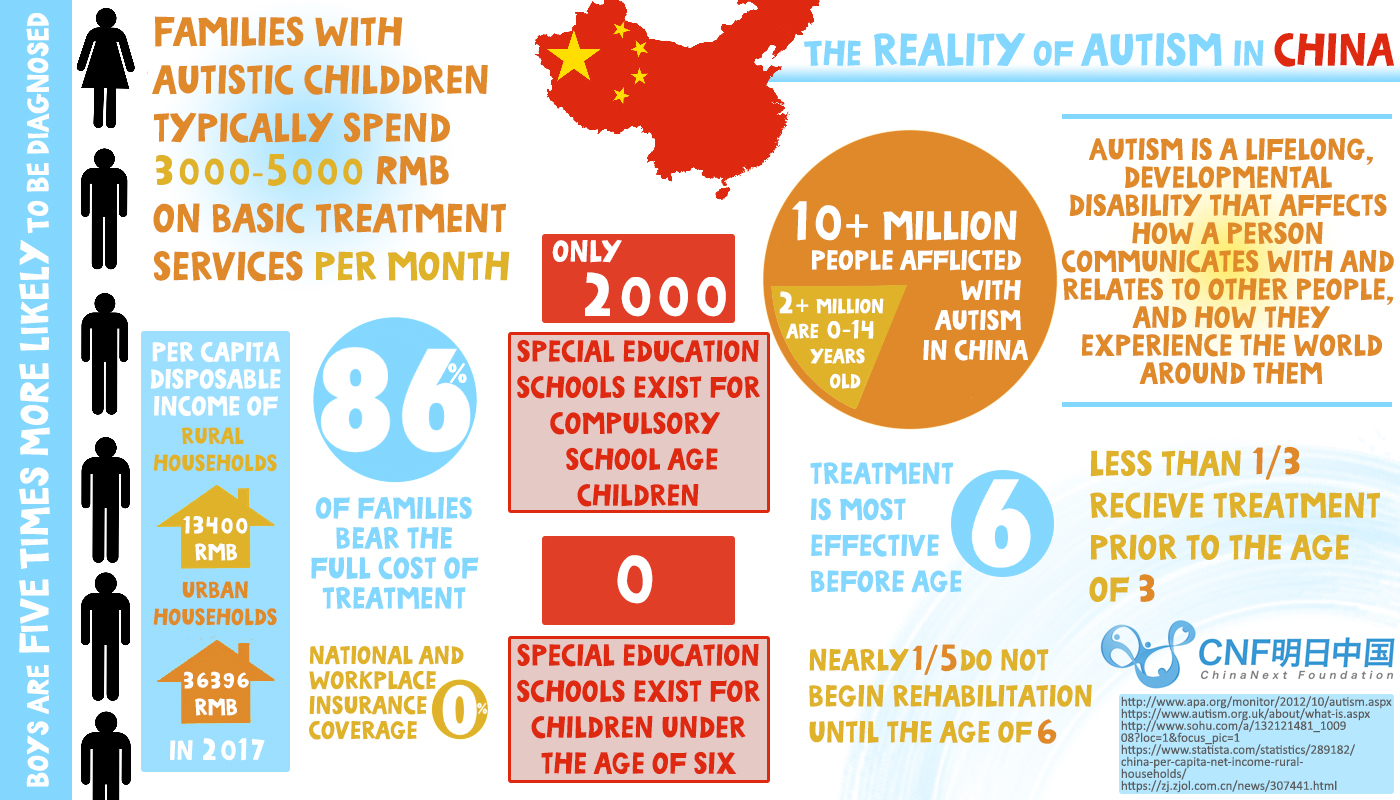 In Chinese, autism is known as zibizheng (literally: self-enclosure disorder) or guduzheng (literally: loneliness disorder). It is estimated that over 7.5 million children in China are autistic, but few of them can have proper diagnosis and treatment. According to a report on medical support for autistic children in China, low availability of institutional support and the high price for treatment hinders many children from receiving adequate care. The report also exposed that the professional standards of the practitioners were unsatisfactory: only 16.6% of them received proper college training in their field.
Although Chinese public awareness on autism has grown in recent years, there is still a lot that needs to be done to overturn general misconceptions and banish ignorance. To enhance public awareness of autism and to facilitate these children's growth, ChinaNext is taking action through Rainbow Pen.
About Rainbow Pen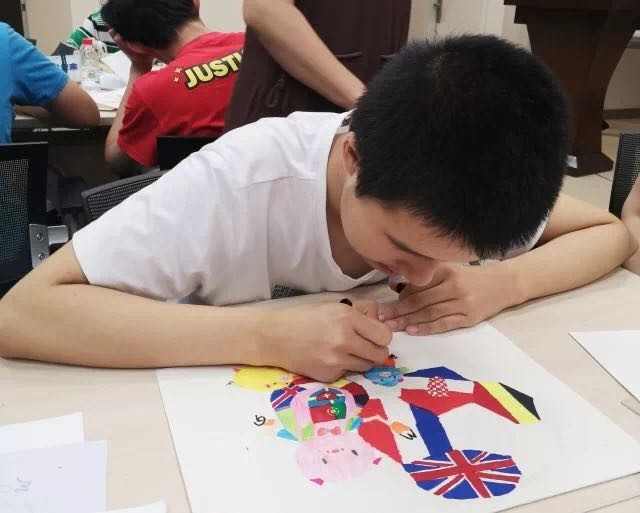 Lan launched Rainbow Pen in 2011, an institution helping autistic children learn through scientifically grounded art therapy, as well as improving the public's understanding of autism. Rainbow pen promotes the creative expression and development of children and communities. It adopts professional teaching methods and provides specialised resources, including art therapy courses, career advising and counselling, assistance for the elderly and individuals with disabilities, a public library, various charitable activities and more. Rainbow Pen constantly broaden their scope of influence and reach more people in need, especially individuals with disabilities, children with special needs, the elderly, and those with spinal cord injuries.
The institution cooperates with governments, media outlets, universities and professors. Since its inception, Rainbow Pen assisted over 18,000 children and their families, over 27,000 elderly people, and over 2000 individuals with disabilities. Under ChinaNext's management, Rainbow Pen will provide assistance and opportunities to more people with autism, and spread their stories more widely. This will help improve the lives of these individuals and the public perception of them.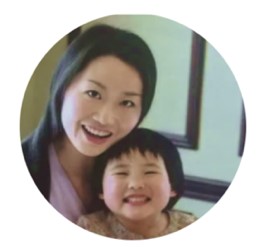 NextLeader: Lan(王兰)
Lan is an American-certified K12 art teacher educator and art therapist, she has worked extensively in art education for many years, especially in the area of managing special education programs for children. Besides her devotion to social work, Lao is a columnist, nutritionist and American Montessori Society international lecturer. Additionally, she has over ten years of experience in the animation industry.