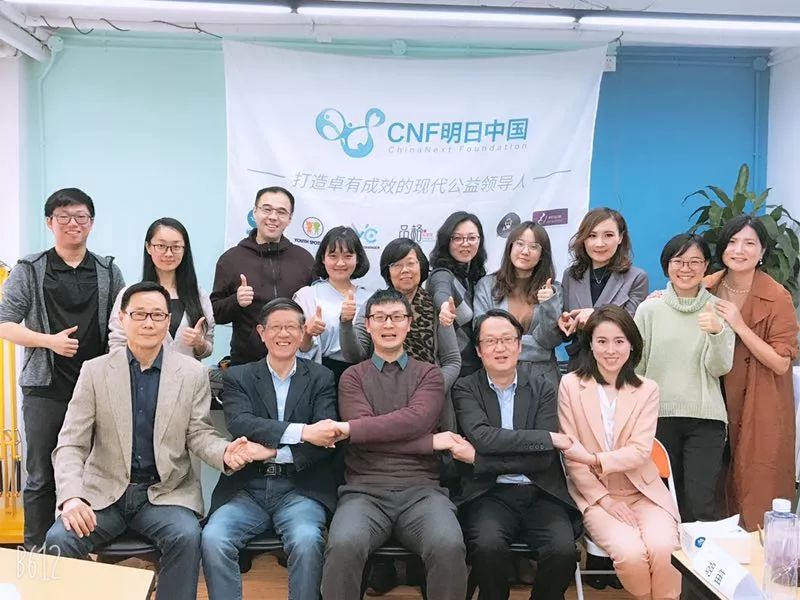 The People
The Foundation is overseen by Trustees (The Board) in both China and the UK. Our UK operations are run by volunteers but our Chinese operations by a full time team.
Current Board

Leo L Liao, Chairman

Since July 2012
Leo is the founder and chief investment officer of CapitalNext Group, an asset management business based in Beijing,China and aims at utilizing the power of capital for the purpose of social progress. Leo is also a co-founder of CNF while he worked as an investment professional of global equity in Investec,an asset management company in the UK. Before that, he worked as a management consultant in Shanghai and London.
Leo graduated from Tsinghua University in Beijing and Cambridge University. He also holds an Executive MBA degree from London Business School.



Benliang Xu, Trustee

Since January 2015

Mr.Xu is the deputy director of the department of Social Sciences, Director of Division of Continuing Education in Shanghai Second Polytechnic University. He has been committing himself to charity for 20 years, and working in entrepreneurship for 17 years. He has fair knowledge and rich experience in charity organization management and operation, development and public projects management, fundraising and entrepreneurship guidance. He has planned and organized numbers of charity education programs with great social impact and good social results. He has helped more than 1,000 social organizations with capacity building, training, consulting and strategic planning. Exerted profound social influence and good social benefit.
Mr. Xu holds responsibilities as director of experts committee in the board. To be responsible for project designing and project guidance.



Dongmei Zhou, Trustee

Since March 2015
Ms. Zhou has rich practical experience in financial management and entrepreneurship guidance of social organization. She is a trainer on capacity building of social organization. She taught finance management of non-profit organization, and has organized training and consulting for more than 100 social organization in Shanghai, Shenzhen, Nanjing, Hefei, Fuzhou, Chengdu and Beijing.

Ms. Zhou holds responsibilities as finance director in the institution, in charge of financial management.



Yaping Li
joined the board in March 2015

Yaping has been making his endeavours in training staffs in enterprises and all kinds of organizations home and abroad to improve their human capital value and enhance team work and their management ability.







Hu Chen

joined the board in September 2015
Mr. Chen has more than fifteen years of business management experience at news agencies, state-owned enterprises and foreign-invested enterprises. He is aware of public welfare and wants to commit to the causes of CNF greatly.







Sheng Wang

joined the board in February 2016
Mr. Wang was the General Director of Be Better Education Advisory. He also was the Secretary General of the New Education Foundation, Executive Director of the institute of Twenty-first Century Education and General Manager of Singapore Yingcheng Computer Software China. Doctor of Education Philosophy in Soochow University, Master of International Business Administration in Hong Kong University. Studied under the renowned educator professor Zhu Yongxin, Mr. Wang is the advocate and practitioner of Chinese youth economic citizenship education.







Weihong Wang

joined the board in February 2016
Ms. Wang is the Human Resource Director of Dentsu Aegis Network Asia. She has 20 years' experience in human resources management, specialize in personnel management, financial analysis, and consulting and organization behavior. Ms Huang has rich experiences in the corporate world, having served in ICI, CIBC and McKinsey. Ms. Huang graduated from Fudan University and got a master's degree in management from University of Toronto, Canada.

Current Supervisors
CNF is separately supervised by independent Supervision board according to the Chinese charity laws and regulations.






Li Ding

joined the Supervision Board in February 2015
Ms. Ding holds responsibilities as Deputy Director in Non-profit Incubator since May 2008. She is currently responsible for Public Relation Department, operation of Social Entrepreneurship Academy, the development of some other charity programs and business development with our partners at home and abroad. She has 11 years' experience of foreign-invested enterprise management and 9 years' experience of charity organization management. She is also a member of CPPCC, Pudong New District, Shanghai, and a member of Global Social Innovation Professional Committee which was launched by the World Economic Forum.







Sheng Jiang

joined the Supervision Board in December 2015
Mr. Jiang has rich experience in resolving disputes. He served as the judge of Sichuan Higher People's Court, and engaged in criminal and civil trials. He has tried many cases with significant impact in the province. After that he served in several top law firms. He has a broad vision and great practical ability in corporate governance and investment field. He has served as legal adviser in several foundations and wealth management institutions. He has also directly involved in company's merger and listing, the establishment of foundations and project launch.