Our work in the UK is carried out around our "NextLeaders". Together with our partner in Shanghai, we provide continuous mentorship and guidance to all individuals working for and managed by us.
NextLeaders are the young NGO leaders in China that we believe have started something really worthy of all the bits of help needed. Many of them have won prestigious awards in their respective issue areas. With the active NextLeaders, CNF organizes nationwide competitions to engage with new talent. We also provide them with the tools and training they need to successfully tackle the issues they are concerned with.
At the moment, we have selected and been working with these young NGO leaders (NextLeaders)
Emily Yue, Youth Spotlight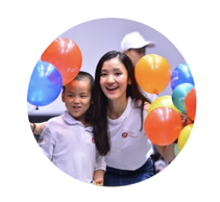 Emily Yue is a Hong Kong native who grew up in Shanghai. She earned her bachelor's degree from King's College London and then earned her master's degree from London Business School. After graduation, she worked in strategic consulting for Monitor Deloitte in London, providing strategic advice to major Fortune 500 clients and enhancing their market competitiveness. In her personal life, she enjoys jogging, reading books, meditating, and ponders on ideas for Youth Spotlight.
Miao Wang, Better Blue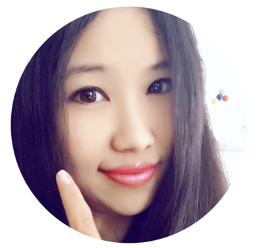 Miao Wang graduated from the University of Manchester, where she earned a master's degree in international development. She also obtained an LL.M and Bachelor of Arts from Jilin University. On top of being Better Blue's leader, Miao is an avid scuba and free diver, and she has a Standard Red Cross First-Aid qualification. Miao offers consultations for Project AWARE, and works as one of the first ambassadors for Project Seahorse's Chinese Conservation programme. Apart from diving, Miao learned to be a sommelier to pursue her interest in wine.

Pei, Wakey Wakey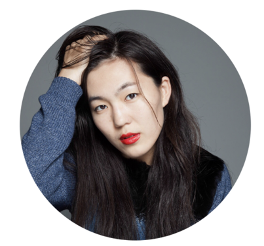 Pei was diagnosed with narcolepsy during her junior year at the University of Southern California (USC). She graduated from the USC Marshall School of Business in 2015, and then returned to China to launch her narcolepsy campaign. Through a series of face-to-face and online activities, this campaign enhanced public awareness of narcolepsy and prompted biomedical research for treatments to alleviate narcolepsy symptoms.
Xintong Du, Voice Changers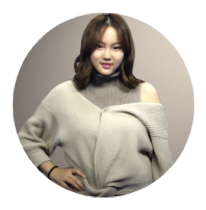 Xintong is a party representative of Zhejiang Province, the director of the Zhejiang Youth Research Association, a member of the Zhejiang Social Work and Volunteer Service Committee, a member of the Wenzhou Youth League Committee, and Vice Chairperson of the Longgang Women's Federation. She is also an active participant in 19 other community-based organizations. In 2014, she was recognised as a prominent social entrepreneur by the China Charity Alliance.
Despite the numerous positions she has held and continues to hold, Xintong only sees herself as a social worker and volunteer. Over the years, she devoted herself to improving the lives of left-behind children, reducing youth deviance, educating dysfunctional families, and other forms of social work related to child welfare. Using her extensive experience in fieldwork and management, Xintong helped establish and develop numerous institutions devoted to youth education throughout China.
Krystal Yu, Be Happy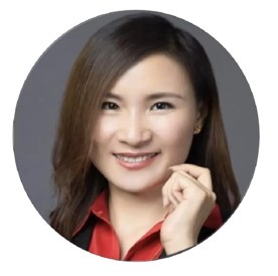 Krystal Yu earned her Master of Software Engineering at Peking University and then earned her Master of Business Administration at the Alliance Manchester Business School. She previously managed customer relations at a foreign investment firm. After a period of personal hardship which involved a divorce, Krystal delved into the world of social entrepreneurship. Her objective is to assist others who are experiencing similar challenges in life. She realised that divorcees in China, unlike those in Western countries, had no easily accessible professional support and guidance. This pushed Krystal to create and lead her organisation, Be Happy.

Boya Yang, Character Development Lab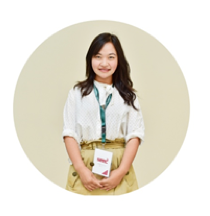 Boya is the first and only Chinese teacher to be nominated for the "Top 10 Global Teacher Awards". She represented China at the 2017 World Education Innovation Summit 2017. Boya's footprints span over 30 countries around the world. While travelling, she kept in mind her wish: to give more Chinese children opportunities to experience and visit the wider world. She wants to give more children, especially those trapped in poverty, the right to create and peruse their own aspirations.
Chuan Hui Zhu, Nature Epic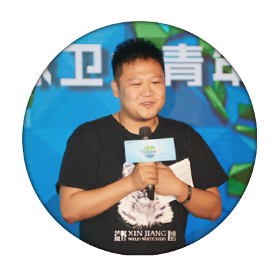 Chuan Hui Du completed his Master's degree in Environmental Engineering at the University of New South Wales in Australia. He is currently perusing a diploma in Urban Environmental Education at Cornell University's virtual classroom. Chuan Hui's graduation design work was selected as an Excellent Lesson Plans for Urban Environmental Education, and the work earned him a merit scholarship, jointly awarded by Cornell University and the Alibaba Foundation.
Hui devoted to non-profit work for 9 years, starting from his university years in 2010, where he focused on Chinese Porpoise conservation. He then became part of Deng Fei's volunteering organisation, where he worked on migratory bird conservation, and water resource conservation, and became an ExcellentVolunteer for the "Free Lunch" project. During his time abroad, Chuan Hui volunteered at the Australian Museum and the Australian Zoo. Soon after, he founded "Andy's Adventures in Nature", a Nature Education Entrepreneurial Project.
Liu Xi, President - X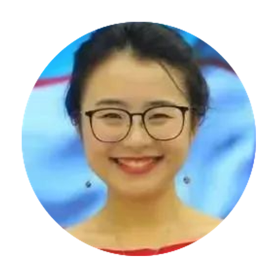 Liu Xi graduated from Harvard Kennedy School with a master's degree. She is currently a PhD at Tsinghua University, a member of the Youth Federation of Jiangsu Province, and the winner of the Nanjing 5·4 Youth Prize. Liu Xu was the first foreign national to receive Uzbekistan's presidential medal, the nation's highest honour. Based on years of experience in studying abroad and working in international organizations, she focuses on promoting the growth of young people with global mobility and youth-to-youth diplomacy with a focus on telling Chinese stories.
The vision of President X is to empower young people and to help more Chinese youth have the opportunity to participate in fair, high-quality, international exchange programmes in a large range of fields. So to give these youth a platform to grow, and help them learn to shine on the global stage.
Li Hong, Remember Me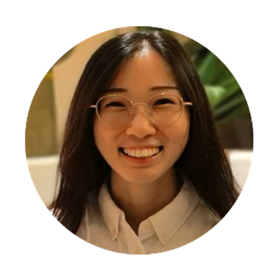 Li Hong obtained her Master's of Social Work from Shanghai University and had six years of social work and five years of full-time work experience within public welfare.
"The classmates around me left their University major-related jobs one after another, but a few still stick to it. From the very beginning, we have been exposed to dementia and have not changed our direction ever since. When we first explored family support, no one was dedicated to doing this. It is still not much. The biggest motivation for remaining in this job for the past few years has come from those family members. Their feedback let me know that my work is so important to these people. Therefore, I want to continue to do this thing and do it well in the future."