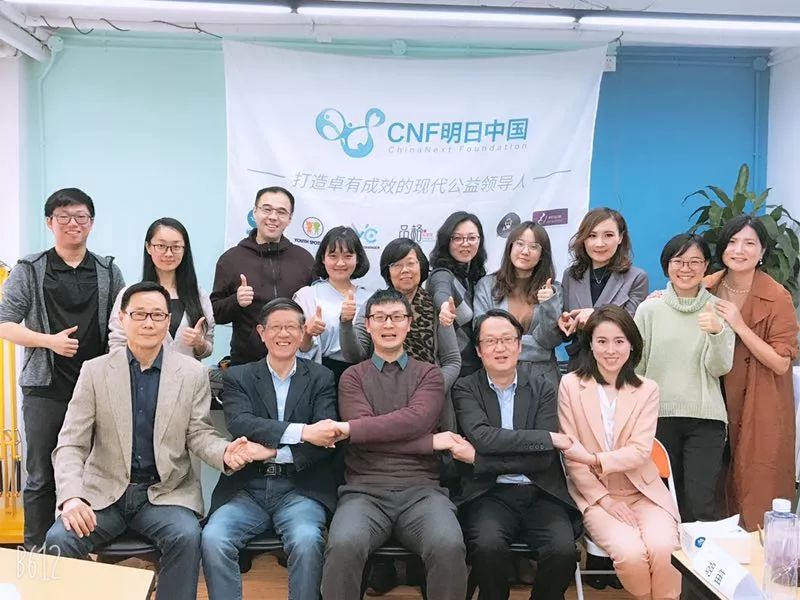 Core Team
ChinaNext's Core Team is comprised leaders in the modern NGO scene, we are here to improve the work of outstanding modern NGOs. Under the guidance of the Board of Directors, individuals of the core team support eachother and delegate duties. Our mission is to provide Next Leaders with services which are professional, efficient, and individualised. Jointly, we prompt high quality modern NGO projects to bloom and blossom in all parts of China.












Xiaohua Li, Leader of the Core Team (Proxy)




Member, examiner, MBA graduate of the Royal Institute of Surveyors. Xiaohua completed her Bachelor's degree at Tongji University, and completed her MBA at École des ponts ParisTech in France. She has over 20 years of experience in engineering management, procurement, cost control, risk management, and operations. Xiahua is enjoys putting her focus on the promotion and sustainable development of social welfare undertakings, particularly on environmental protection and children's education projects.












Yabin Wu, Internal Auditor at the Joint Financial Team





Yabin completed her Bachelor's degree at the Department of Public Economics of Fudan University, and completed her Master's in Management at London Business School. She has 5 years of experience working in management consulting, corporate strategy consulting, education techology entrepreneurship, and venture capital. Yabin is dedicated to use her business experience to advance to work of NGOs, in particular for projects related to children's education. She is a devout marathon runner, she also enjoys cross-contry running, diving, and playing the piano.






Yulin Zhang, Finance Specialist at the Joint Financial Team




Yulin completed her Bachlor's degree at the International Business School of Sun Yat-Sen University. In the past, she worked as a senior auditor at PriceWaterhouseCoppers. She enjoys being focused on finance and auditing.















Songze Wu




Songze completed his MEng in Chemical Engineering and Management at Edinburgh University. He is focused on work related to social entrepreneurship and sustainable development. Since 2010, Songze built-up experience in his area of work and continues to explore further. He gained first hand experience while working in Singapore, Indonesia, the UK and other places. He was the founding director of Sharing Scotland, the largest education community about sustainable food-chain in Scotland.






Jiayue Kang




Jiayue completed her Bachelor's in Tourism Management at Jinan University. She is highly experienced in organising and carrying out golf tornaments. Since 2011, Jiayue began to participate in and work on NGO projects in places such as Guangdong, Australia, and Nepal. Jiayue's work mainly revolves around issues related to the enviornment, gender equality, and animal wellfare. She promotes and improves the public understanding of the Non-Profit Sector, with a particular focus on sustaibable development.






Sai Li




Sai completed her Bachelor's in Internaitional Education at Dalian University of Foreign Languages. She completed her masters at the same University, and mainly studied Applied Culture Analysis. Since 2015, she traveled to Morocco, Oakland, Shanghai, Sichuan and Kunming to personally experience work at various NGOs. She is determined continue adcancing her work in Cultural Development and in charitable organisations. In addition, Sai is a nationally certified Level-II Swimmer.



Jenny Shi (Xiaoying Shi)




Jenny completed her Master's degree at the Department of Public Relations and Sociology in the University of Leeds. She particiapted in social welfare projects since the begining her life at University. Jenny has a wealth of experience in communicating and promoting concepts from the Non-Profit world. In the past, she worked at NGOs located in China, Italy and Germany; largely forcused on strengthening their communications and public image.






Jennifer Zhan (Minyi Zhan)




Jennifer is currently pursing a MSci degree in Natural Sciences at University College London. Since 2012, she began to participate in NGO projects involving young children student communities, mainly in China. Over time, her sustained participation led her to take on more responsibiliy in NGO projects. Jennifer's work on growing the presence of Chinese NGOs and the Chinese Non-Profit sector on the international stage. She is focused on making measurable changes by using international social-media platforms and by forging collaborative projects.